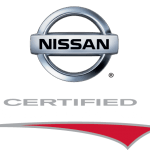 WANT TO MAKE SURE YOUR NISSAN VEHICLE STAYS A NISSAN?
Choose to have your vehicle repaired at a Nissan Certified Collision Repair Centre. We have the right technicians, equipment, tools and knowledge to provide you with high quality, timely repairs using Nissan Genuine Parts. Plus, you will also leave with a limited lifetime warranty* on collision repairs as long as you own the vehicle, providing the added peace of mind you need for the road ahead.
*The warranty is provided and administered by the collision repair centre that completed the repairs, not Certified Collision Care or Nissan Canada. Limitations and restrictions apply. Speak to your collision repair centre for details.
Parts you can trust
Nissan Genuine Parts are produced to the same exact specifications as the parts used to build your vehicle when it first came off the line.
Know your rights
Remember, it's your Nissan. You get to make all the decisions about it. Only you can know what's best for both you and your vehicle.
Certified Collision Experts
We have the right technicians, equipment and knowledge to provide you with high quality and timely repairs using Nissan Genuine Parts.
We're ready to repair your electric vehicle.
Repairing your electrical vehicle is significantly more complicated than repairing a conventional vehicle. The battery is a high voltage device that can cause serious harm if handled improperly, and if an electric vehicle battery loses its charge, the vehicle can become completely non-functional. Pfaff Autoworks has invested heavily in training, technology, tools, and equipment, to repair the latest generation of electric and plug-in hybrid vehicles.
We have received specific electric vehicle training - technicians, estimators, and all staff that work on electric cars receive specific training for those vehicles including Leaf.
Specific safety procedures are in place to protect our staff and to protect your vehicle, including quarantining batteries from damaged cars.
The appropriate charging and maintenance equipment is in place to ensure that your vehicle's battery does not get fully discharged while it is being repaired, which can cause serious issues.
We have the specific tools and equipment required to work on electric vehicles.
Pfaff Autoworks is a VeriFacts-certified collision repair centre. VeriFacts, the only independent third-party verifier of excellence in collision repair, only endorses collision repair facilities that have proven and maintain a high level of quality. Independence means that no amount of money can buy an endorsement.