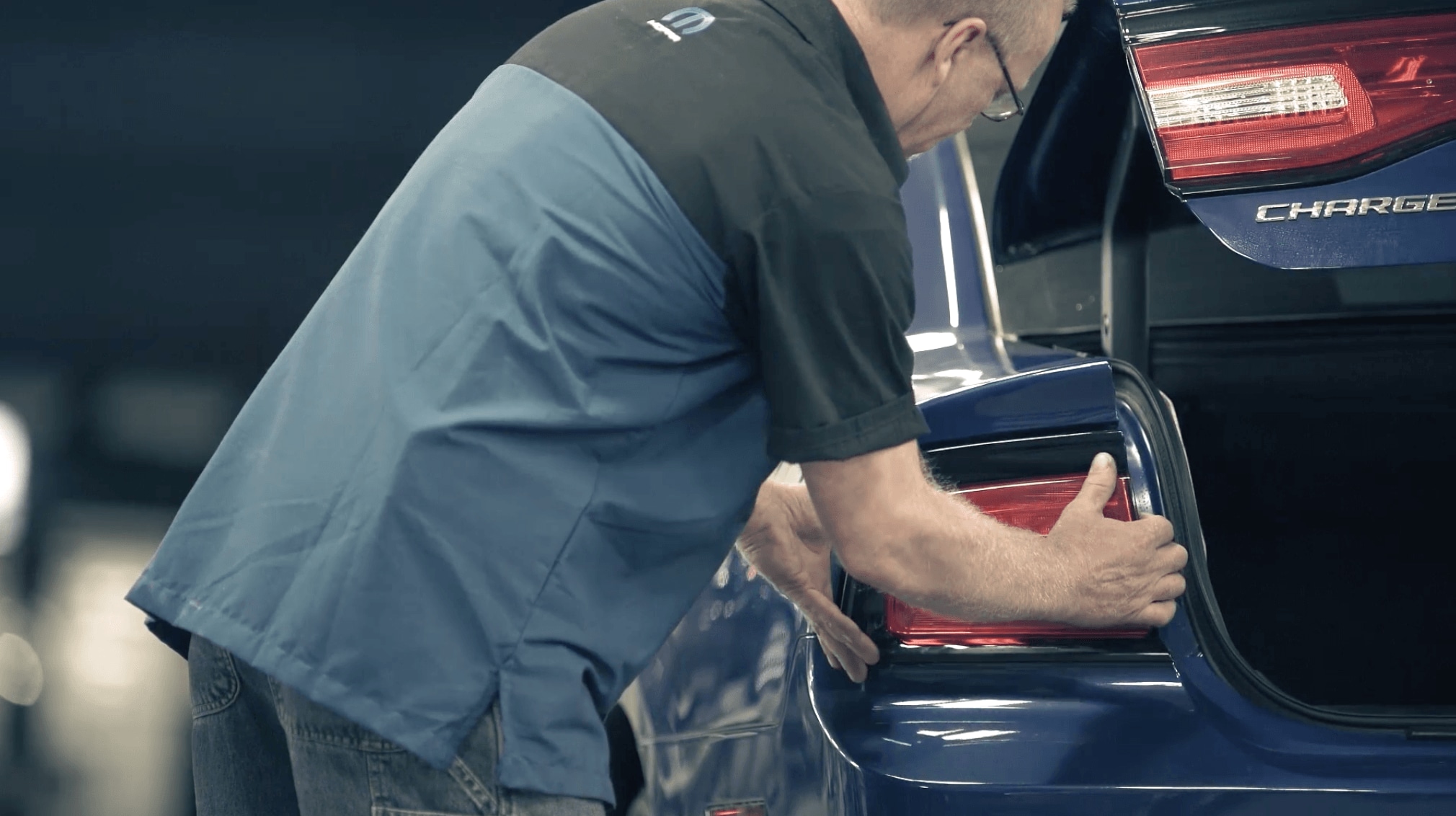 DESIGNED TO FIT
Generic aftermarket parts often can't match Mopar's precision. In fact, studies show that generic parts deviate considerably in their accuracy of fit, due to dimensional variance, and that as many as four out of five non-OEM (Original Equipment Manufacturer) aftermarket crash parts are inferior to OEM parts.*
They're the same parts and components used at the factory to build your vehicle. It's a difference you can see:
They install with a precise, good-as-new fit.
Eliminate odd gaps, mismatched or slightly "off" alignments.
Utilize the same quality materials, paints and coatings to match your vehicle.
Maintain the same level of corrosion protection as your vehicle did when it was new.
Ram Body Panels*Based on the Crash Part Certification Study by the Department of Consumer Affairs and Bureau of Automotive Repair (BAR), in consultation with the California Department of Insurance, January 1, 2003.
Keeping your vehicle like new
Keeping your vehicle "like new" helps ensure you'll get the greatest return on your investment at the time of resale. Also, if you lease your vehicle, you'll be expected to return it "up to standard," otherwise, you may be required to pay additional termination charges. Authentic Collision Repair Parts by Mopar help protect you and your investment, and help minimize the possibility that your vehicle will lose some of its value unnecessarily.
ACCIDENT TIPS
Accidents can happen to anyone at any time and cause thousands of dollars in damage. Here are a few tips to help make things easier in case of an accident:
Know your rights. Each owner has certain rights with regard to accident repair. Among these are the right to approve what parts are used on the vehicle and to be informed of what parts are going to be used before repair begins.
Choose your own body shop. It is your right to choose where you want your vehicle repaired. Knowing that your vehicle will be repaired by trained technicians using quality parts will give you peace of mind when the need arises. For this reason, we recommend that you use a Chrysler, Dodge, FIAT, Jeep® or Ram body shop for repairs.
After an accident…
Don't leave the scene. Ideally, you should remain in your car until the police arrive. In some jurisdictions, you are requested to move the vehicle from active traffic lanes, if possible.
Call the police. A police report created on the scene will help protect you later in dealing with your insurance agent, or with any legal actions that may be filed in the future. Please note that generating a police report at the scene is required by law in some jurisdictions.
Get the right information. Feel free to download our Accident Report Form and place it in your glove box to ensure you are prepared.
Call for a tow. Although accident towing is not covered by your warranty, our Customer Service Associates are trained to understand the needs of your vehicle. Although the cost of the tow is your responsibility, you can still control the destination of your vehicle, and most insurance companies reimburse that expense.
Call your insurance company. If possible, you should call your insurance company from the scene of the accident.
Get an estimate before authorizing repairs. Read the estimate carefully before authorizing repairs. You need to be certain of what you and your insurance company are paying for.
Knowing the difference between different grades of parts and demanding the use of authentic collision repair parts by Mopar® can help your vehicle retain its value, ensure your future safety and protect your warranty coverage.