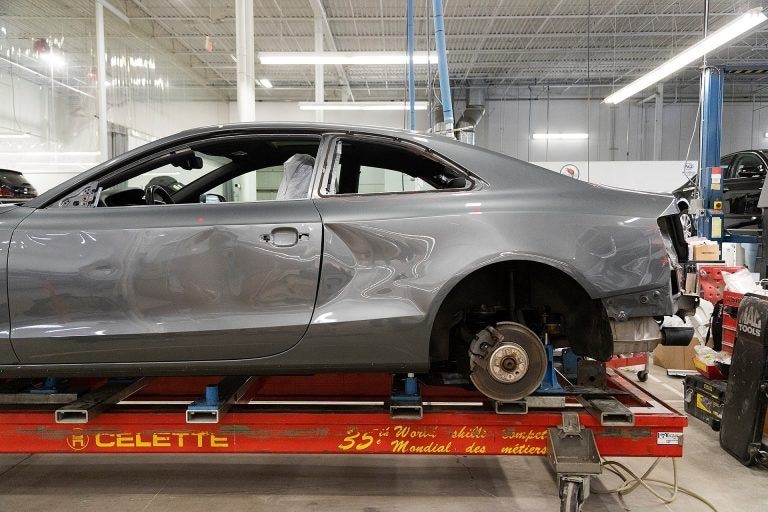 The importance of professional auto body repair
Getting professional auto body repair when your car has been damaged in a collision is very important. If your car has suffered minor or extensive body damage, then bringing your vehicle into a facility that can repair it is a great option. Professional auto body repair doesn't just include repairing the body panels on your car either. It also includes the frame of your vehicle that could have damage that you can't necessarily see. In this article by Pfaff Autoworks, we share some information about the importance of professional auto body repair.
There could be damage-causing other damage
Just because you can see visual damage on the body of your vehicle does not mean that the frame or internal structure of your vehicle is not damaged, and this can lead to further damage down the road. The cosmetic damage to a vehicle may appear minor, but it takes a certified collision repair technician to know if there could be more damage than meets the eye. A damaged fender could cause strain to a wheel, tire, or parts under the hood. At a minimum, it is best to get dents repaired to avoid further and costly damage to your car.
Functions of your vehicle may no longer work
Extensive body damage on your vehicle can also damage the essential functions of the car. If the front of your car is buckled inwards, then obviously this can affect the engine and other components. Additionally, if your car is buckled in from the back, your exhaust system could be compromised as well. Your collision repair technicians will be able to inspect your vehicle and identify if your body damage has caused essential functions to stop working in your vehicle.
You want to maintain the resale value of your car
If you have been trying to sell your vehicle privately but you have recently been in a collision that has left the vehicle with damage, then this is a very unfortunate situation. Thankfully, if you are getting your vehicle repaired at a professional auto body repair shop, then chances are, you will be able to pick up your vehicle in like-new condition, depending on the extent of the damage. With body repairs, repaired essential functions, and matched paint, you can maintain your vehicle's resale value for private sale down the road.
To learn more about the importance of professional auto body repair, we encourage you to get in touch with our team at Pfaff Autoworks.
Click here to find our contact information, get an estimate, or speak with a representative.